Discover more from koodos labs
together, we'll pioneer a more mutualistic future for cyberspace.
🛀 scroll to relax. then Beyonce.
On the design of healthy digital escapes and the rise of Gqom music in the West
🤓 - online platforms as digital therapeutics

😎 - spotlighting Moses Sumney

🧐 - the rise of Gqom music in the US?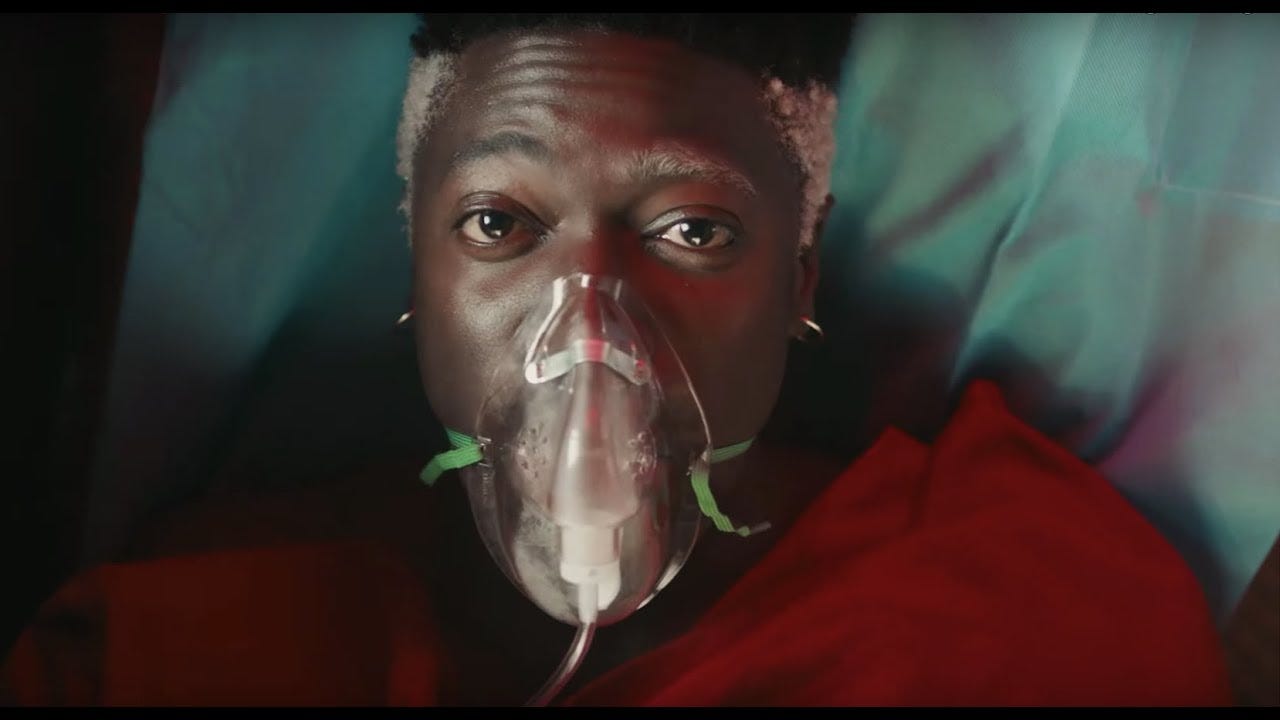 🤓 what we're thinking about
88% of teens say expressing themselves creatively -- through music, writing, photography, and more -- is helping them to destress or feel less anxious.
More than ever, with the restrictions around going outside, instead of taking a stroll, we've turned to the internet to take a scroll (🥁 hehe - I really wanted to say that).
Outlets for creative expression online have become a digital therapeutic. We look to write, take photos, make playlists, design mood boards - sometimes in search of validation, but mostly for creative fulfillment and in our subconscious desire to self-actualize. It is human to contain multitudes and the internet allows us to truly explore and own them.
We also immerse ourselves in videos, articles, games as a form of digital escape. We all know about the accusations hurled at video games & social platforms that suggest links to addictive, detrimental habits & behaviour. However, for the first time the FDA has cleared a game as a medical treatment for ADHD.
I ended the last episode on the importance of balancing friction and convenience. We've been thinking a lot about how current platforms balance this and how we can design healthy digital escapes that empower the user.
Part of the beauty of friction in digital products is that it enables users to experience the achievement of understanding & self-discovery. Remember that time when you got the hang of a product and started showing your friends how to use it? Or that sense of pride when you discovered a hidden gem after hopping from link to link to serendipitously happen on it? This balance between structuring experiences towards the pursuit of a goal and creating spaces for users to goof around, frolic, explore with no specific winning condition is incredibly important.
Most platforms today center around two main designs: the endless scroll - like the feed on Instagram - and ephemeral features - like the vanishing Snapchat photo.
The scroll never ends, not unlike the internet itself, so we are perpetually anxious, feeling like there's always more we're not seeing. And with the vanishing images/text/video, there's clear intention - but it's impressionistic; it comes and goes.
We hope to design features that make us happy, that provide an answer and that try to resolve this tension between the timely and the timeless.
😎 what we're vibing to
Moses Sumney. His provocative work surfaced on koodos and in this discussion, Alisia Painter & I very briefly discuss his work, which can be best summarized as "woke & shakespearean".
🧐 trends on koodos
koodos has been witness to the crossover of Gqom music to the West. Gqom originated in South Africa 🇿🇦 and is a unique mix of house music, kwaito and techno.
Another artist that knows how to augment their music with visuals, Beyonce, has recently taken a liking for Gqom. Her latest visual album puts her pan-African solidarity incontrovertibly onscreen and is heavily influenced by Gqom music. I appreciate that Beyonce made space to feature pioneers (like Busiswa).
To end, I wanted to share a memory from last summer when I spent a few weeks in South Africa on a project with some classmates and became familiar with the influence of Gqom. Whenever I asked young people on the streets of Cape Town about Gqom, their eyes would light up and sometimes they'd break into dance…